Self Management Support
Recognition for the importance of self-management is becoming increasingly apparent, in order for individuals to effectively manage diabetes. But health care providers also need to understand how to better support, influence and build confidence in their patients ability to self-manage. To better understand how to support better patient self-care, the Ontario Medical Association has published a background paper to support physicians in better understanding self-management. 
In the Waterloo Wellington region, the program, "Moving Towards Change" was developed for health care professionals as a workshop to enhance their knowledge, skill and confidence in supporting their patients in successful behavioural change. 
The 1 1/2 day workshop is delivered by Dr. Michael T. Vallis.  
Moving Towards Change

Self-Management Training Workshops for Health Care Professionals
Dr. Michael T. Vallis
Psychologist Capital Health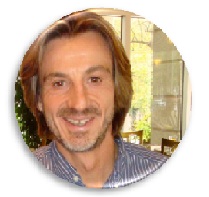 Associate Professor, Dalhousie University Halifax

"Michael Vallis offers a round-up of widely encountered barriers to self-management,and suggests a formula to promote increased motivation"
Objectives:
To understand the behavior change process; to better establish goals, methods and outcomes;
To understand the role of health care professionals in effective behavior change interventions;
To become familiar, through didactic (primary day 1 focus) and experiential (primary day 2 focus) methods, with motivational enhancement, behavior modification and emotion management skills;
To discuss challenges to integration of these skills into clinical practice (day 2)
The opportunity to receive mentoring support by Nancy Becker Hallford in your own practice setting.
To register: Please proceed to the self-management website
Vallis - Behaviour Change Institute Tools
If you have attended the "Moving Towards Change" workshop, the following tools will help you incorporate your learnings in to your every day clinical practice.
Are you interested in learning more about a "Manual for Group-Based Intervention--Psychosocial Diabetes Care"?